• Commercial Asphalt and Concrete Services • Snow Removal • Trucking • Commercial Landscaping 
Locally owned and operated for more than 25 years
Count on our professional crews and staff for high-quality, cost-effective service • 586 954-0008
D&J offers complete asphalt maintenance and installation services, including new installation, resurfacing, patching and pothole repair.
586 954-0008
D&J's complete asphalt installation service includes new installation, repairs and resurfacing, and line striping.
Parking Lot Expansion
D&J converted an open field into a new parking lot.
Stream Bank Restoration
D&J uses native trees and plants to enhance the natural landscape.
If you would like to see what we can do for you contact us today.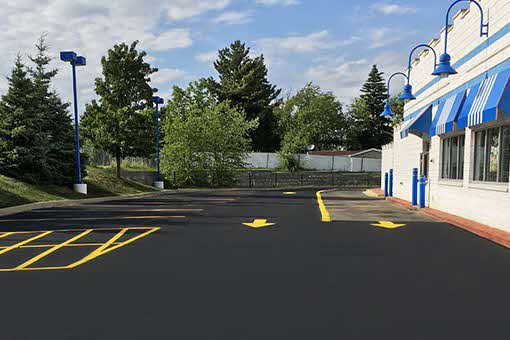 "The people at D&J are professional, reliable, and an essential part of our operations. We count on them for high quality work at an excellent value."
"For the past 20 years, D&J has maintained an exclusive landscape and snow clearing contract with White Castle…. Their workmanship is top notch. I highly recommend D&J for all of the services they provide for our organization."
"I am totally satisfied with the asphalt repair procedures D&J Contracting has completed. It extended the life of our parking lots and enabled us to defer complete replacement. D&J's crews are always professional. I highly recommend D&J Contracting."
Contact Us
Please fill out the form above with a brief description of your project. D&J Contracting Inc. will contact you for more information and to provide a free quote.
---
We are proud members of these professional trade associations:

D&J Contracting, Inc. is located in Clinton Township, Michigan
D&J has built its reputation on high-quality, cost-effective work and customer satisfaction.